Maps of America
This page links to the extensive collection of maps presented on this website. Click on map thumbnail to see a larger version, capable for saving and printing.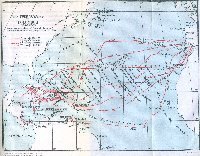 The Four Voyages of Columbus, 1492-1503
Based upon the map in Bourne's Spain in America, American Nation Series, Volume III, New York, 1904, Harper.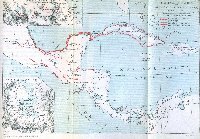 Map of the Spanish Conquest of Mexico and Central America
Prepared by W. L. G. Joerg of the American Geographical Society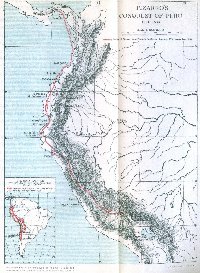 Map of Pizarro's Conquest of Peru 1531-1533
Prepared by W. L. G. Joerg of the American Geographical Society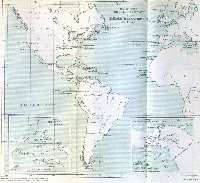 Map Showing the Field of Activity of the Sea-Rovers
Prepared by W. L. G. Joerg of the American Geographical Society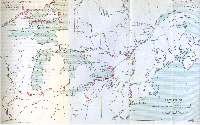 Map Showing the Voyages of Cartier, Champlain, and LaSalle.
Prepared by W. L. G. Joerg of the American Geographical Society
Back to: The Spanish Conquerors